New patients receive a comprehensive examination which includes a screening for oral cancer, gum and bone disease, blood pressure and systemic disorders. A routine oral exam is performed on established patients to determine any changes in dental and health status since the previous visit. Your gum tissue is measured with a fine instrument ruler to calibrate in millimeters pocket depth between the tooth and the connective gum tissue around the tooth. Pocket depths more than 4 millimeters could indicate disease and infection. The deeper the pocket, the greater the extent plaque bacteria collects and infection in gum disease develops. X-rays are taken as needed. Tooth scaling and root planing occur as needed. Routine cleanings also include a professional polishing (Prophy) that removes only the soft sticky plaque that is above the gum line.
Step 1 - Place bristles along the gum line at a 45 degree angle. Gently brush using a circular motion along the outer and inner tooth surfaces.
Step 2 - Brush each tooth individually. Tilt brush vertically behind the front teeth. Using the front half of the brush, use the same circular motion.
Step 3 - Place the brush against the biting surface of the teeth using a gentle back-and-forth motion. Brush the tongue to remove odor-producing bacteria.
What is the best kind of toothbrush?
Generally speaking, a soft bristled toothbrush is best. Whether you use a manual toothbrush or an electric, anything harder than soft, is too hard. Stiff bristles may give you that clean feeling, but they can also abrade your teeth and cause gum recession.
How do I use dental floss?
Floss is cheap, so don't be stingy! Tear off about a forearm's length to start. Wrap one end around the middle finger of one hand to 'anchor' it and pick up the other end about 4-6 inches away with the middle finger of the other hand. This allows you to manipulate the floss with your thumb and fore finger. As you soil a section of floss, 'reel' in another 4-6 inches of clean floss with the anchor finger as you release the floss with the other finger. Never shoe-shine the teeth in a back-and-forth motion as you will either notch your teeth and/or cut your gums.
Fluoride is an important part of healthy tooth development and will help prevent cavities.

Fluoride can provide protection from tooth decay in a couple ways:
1) It helps to strengthen the tooth's enamel so it can repel the acid that is formed by plaque.
2) Teeth that have been damaged by plaque can repair and re-mineralize themselves with the help of fluoride.

Fluoride is incapable of repairing already-formed cavities, but it does assist in reversing low levels of tooth decay and helps in preventing new cavities from forming.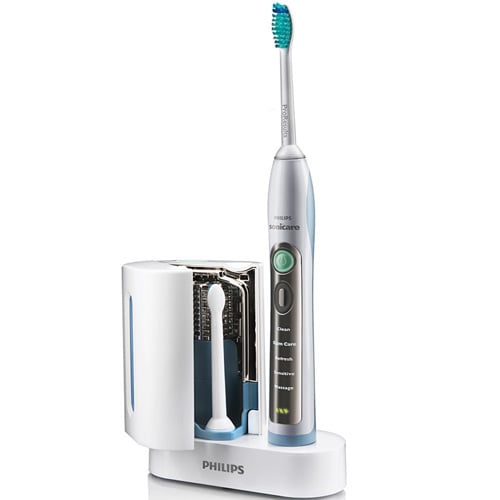 Sonicare's unique, patented combination of high speed bristle motion with extra wide sweeping motion creates effective, yet gentle, dynamic fluid cleaning motion. You get excellent plaque removal, especially in hard-to-reach areas such as between and below the gum line. You can count on naturally whiter teeth and healthier gums.
Sonicare is excellent in battling gum disease, dry mouth, bad breath and tooth sensitivity. Its sweeping motion is very good in cleaning around dental restorations such as implants, crowns and veneers as well as cleaning braces.
In general, the tongue, with its rough surface, is the most common source of bad breath. "Tongue scrapers" are very effective in keeping the tongue clean.
How often should I get dental checkups?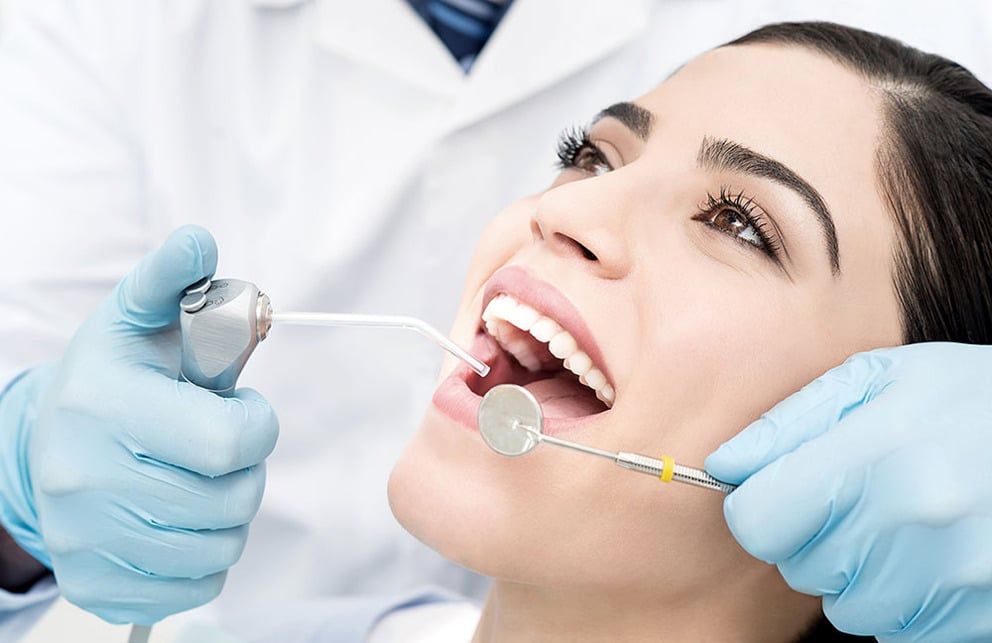 For most people, a checkup and cleaning every 6 months is standard protocol. Depending on a person's dental health, however, a dental cleaning every 3 to 4 months may be recommended.
Tooth decay is caused by acids which are produced by bacteria in the presence of sugar. To prevent decay these bacteria, sugar and acids must be periodically removed by way of brushing and flossing.