There are many causes for TMD such as:

1. Unbalanced occlusion or 'Bad Bite'
2. Stress (emotional or work/school related)
3. Injury or trauma (this could have been an injury as obvious as a blow to the jaw with a fist or something as subtle as a whiplash injury with direct trauma to the head or jaw.)
4. Teeth grinding or Bruxism

A 'Bad Bite' could be caused by any of the following:

1. Missing teeth
2. Crowded or 'crooked' teeth
3. Worn down teeth
4. Old crowns and bridges
5. Unbalanced dentures

When teeth are missing, or out of alignment, it causes the jaw to shift positions and the muscles to work harder to chew, swallow, bite, etc. and eventually will cause: muscle spasms, tension and pain.

Muscle tension and misplaced TMJ could cause the TMJ disc to be pulled out of place which will result in pain, clicking and popping in the TMJ.

If the disc is displaced for a long time, the bones will start rubbing against each other and some damage will happen to the bone, this is called Osteoarthritis.

If there is inflammation in other joints or bones of the body, it is called Osteoarthritis (Arthritis) which may involve the jaw bone and the TMJ. Some damage to the bone may be evident on the x-rays.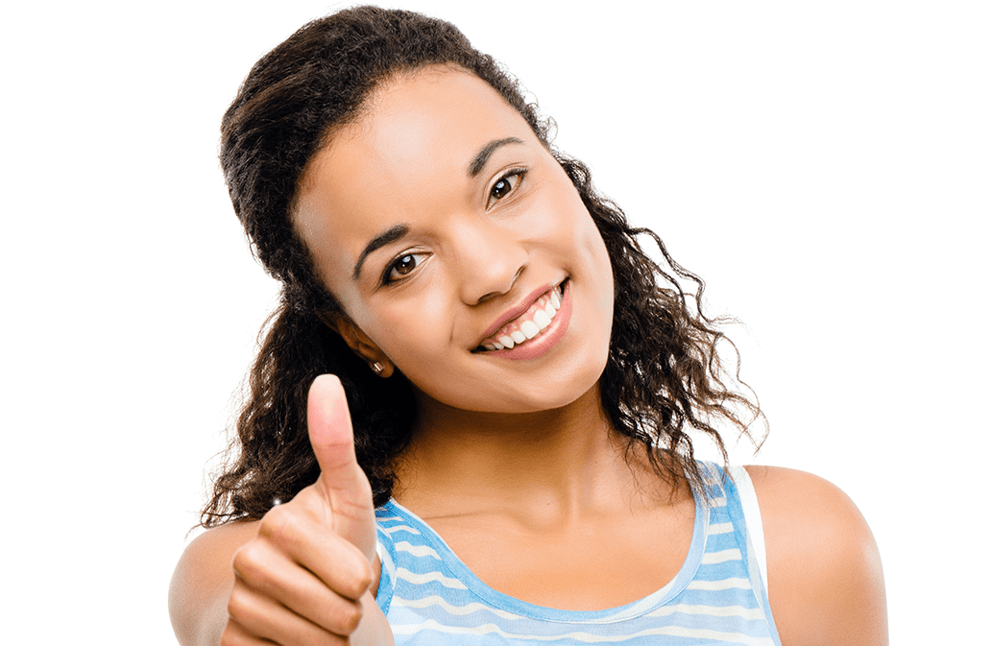 Good news!

Luckily, TMJ/TMD is treatable most of the time.

Simple cases of TMJ can be treated with anti-inflammatory medications and a hot/moist compress.

Treatment for more complex cases usually consist of two phases:

Phase I :
Generally speaking, it includes the fabrication of an orthotic. An orthotic is an acrylic device that is worn on the lower teeth 24 hours a day. The orthotic is designed to reposition the jaw to the correct neuromuscular position.

First we analyze the bite, decide which muscles are causing the pain, and where the current position of the bone is and the disc. All this is done with the aid of advanced equipment like the TENS unit, K7 jaw tracking, Sonography, EMG's and advanced x-rays like Tomography, CT Scans and MRI's of the TMJ.

This will help us determine the best and most comfortable position of the TMJ and the muscles. Once that position is determined, we place the orthotic on the lower teeth to keep the TMJ in that position.

Orthotics usually are worn for 4-6 months or until most of the symptoms are relieved. Once an orthotic is in use, the symptoms start gradually disappearing until we reach a point that both the doctor and the patient are satisfied with. This concludes Phase I of the treatment.

Phase II:
After 4-6 months of relief and when the patient is no longer suffering from any TMD symptoms, Phase II will be considered. Phase II includes any of the following:

1. Wearing a long term removable orthotic, full time or part time.
2. Replace missing teeth.
3. Orthodontic treatment (Braces).
4. Restore all the lower and/or upper teeth with crowns and veneers to preserve the optimal occlusion (bite) that was achieved with the orthotic in phase I.

Most of the time, any of the above could be considered and chosen, depending on the patients' preferences and financial capability. If you are currently suffering from TMD, it is too early to think of phase II at this time, since it is important to get you out of your pain and symptoms

Denture patients with TMJ/TMD:

Many patients complain that when they received dentures, they noticed pain in the jaw, headaches, ear problems and other symptoms. Sometimes taking the dentures out will relieve those symptoms.

If your dentures are not made to the correct bite, or vertical dimension, it will most likely cause these symptoms. Simple adjustments could get rid of these symptoms, but sometimes a whole new set of dentures need to be made according to the neuromuscular principles, to get rid of your headaches or jaw pain.
Bite splints (plates) are effective in relieving TMD symptoms.
A bite splint provides an acrylic platform to bite against. Some bite plates move the mandible to a new position.
Generally, splints are worn part-time and for most people night time seems to be the best time to wear them.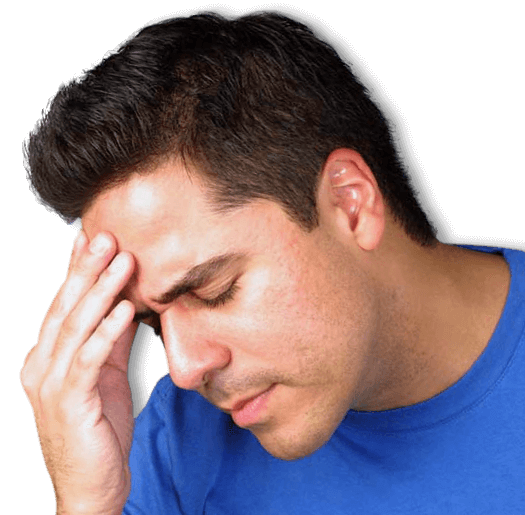 If you suffer from frequent head or facial pain, an incorrect bite may be the cause due to constant cranial muscle strain.

Headaches from dental stress are a type of muscle tension headache. A tension headache may be on one or both sides of your head and feels like a dull, non-throbbing ache that can usually be relieved by aspirin.

When you swallow, your upper and lower jaw muscles must hold your jaw firmly against the skull. Between swallowing over 2,000 times a day and a poorly aligned bite, the jaw muscles can overwork causing muscle strain which in turn leads to a headache.

People who suffer from migraine pain and chronic headaches clench their jaws in a balanced, centered position. This causes extremely intense muscular contraction, but little strain on the jaw.

Nighttime jaw clenching usually goes unnoticed but it sets the stage for migraine pain and chronic headache pain.